At La Kav Wines, we love to entertain at home for friends and family. Whether it's all the family gathering for a magnificent Sunday roast, a fresh spring supper as the evenings gradually lengthen, a summer BBQ that goes on well into the night, or a hearty stew served with bonhomie among friends as the leaves begin to turn in the autumn – these are the moments that make up our lives, the ones you'd love to share with a bottle from the glorious La Kav Wines' collection!
Part of our promise to our customers is to guide you through the vineyards of France, to find that perfect bottle to accompany your meal and ensure that the conversation flows well into the evening, and memorable moments with friends and family are made. It's what life is all about! Food and wine pairing is a delicious art that we have learnt a lot about in our kitchen and now we would like to share some of what we have discovered. Enjoy!
What is food and wine pairing?
Food and wine pairings are simply matching types of food with certain wines to bring out the best in both. It is based around the concept that certain elements of food and wine like texture and flavour interact with eachother. You will know when you have made a good combination, because your taste buds will sing and your guests keep coming back for more!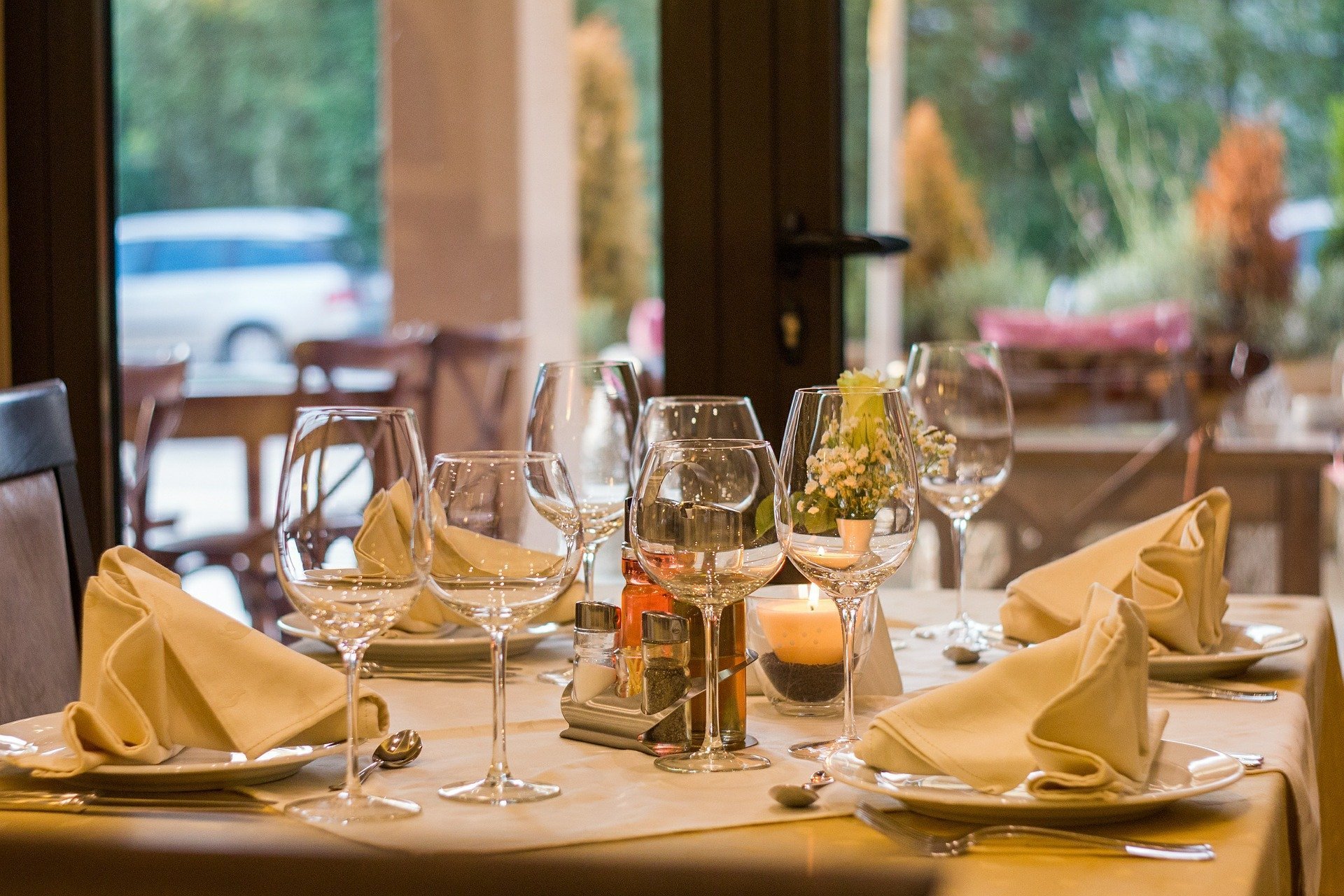 How does it work?
When you eat or drink something, your taste buds adjust to make you enjoy a certain flavour and exclude others. If you are careful when matching food and wine, they will bring magic to each other that will make your meal better. By contrast, a dish, even made by the best of chefs, will not be enjoyable if the wrong wine is served with it. After spending hours cooking, no one wants to see their meal ruined by bad food and wine pairings!
In the La Kav Wines kitchen we say that a meal and the accompanying wine should reach a crescendo in power. So wines are often served in this order on menus – sparkling wines, white wines, the light then powerful red wines, and a sweet white wine to finish. How beautiful!
Why is Champagne is served as an aperitif?
Everyone loves a good glass of champagne. It's the sign of celebration and success. Can you hear the cork pop from where you are? Serve Champagne as an aperitif because the freshness and character makes it a good option to gently awaken the taste buds at the start of a meal without weighing them down. Divine. The versatility of Champagne makes it good with a variety of nibbles. Our suggestions are lightly smoked fish such as salmon and trout on toast and in pâté or with melon, with vegetable crudités, or with bread sticks accompanied by flavoured white cheese or marinades.


Tip: Try a Rosé Champagne from the La Kav Wines' collection like the Grand Cru of the House of Lallier with red mullet, lobster, or Serrano ham with melon and figs.
Fish and Shellfish
In County Wexford we are blessed as a coastal county with access to the finest fresh fish. Take a drive down to Kilmore Quay, watch the boats coming in with their catch and then enjoy on your plate in the evening. But what to serve with? Make the most of the fish and shellfish on your plate with our recommendation of a dry, fruity white wine. Fish in sauce goes best with a wine with more sweetness. The flesh of fish contains proteins that are quite different from those of meat. Unlike meat, they do not support tannin so it's absolutely necessary to serve fish with wines "stripped" of their tannins.Enjoy the experiment.

Tip: Mussels season starts in autumn and we find they are particularly good from Connemara! A bowl of fresh mussels with a creamy sauce is wonderful with our Burgundy Chardonnay such as a Meursault from Domaine Boyer Gontard, a Saint-Véran from Lucien Thomas or the Cellier de Buxy in Côte Chalonnaise. These wines would also be great with turbot fished from Cork Harbour with morel mushrooms.
Tip: Ireland produces some of the best oysters and scallops from places such as Howth, Kinsale or Kilmore Quay in our home county of Wexford. We recommend you combine seafood with a dry, lively, and not very expressive white wine. Sauvignons such as our Pouilly-Fumé from Domaine Berthier or Sancerre from Domaine des Clairneaux will go very well. Chardonnay with a more expressive profile such as Domaine des Maronniers in Chablis or Domaine de Preigne in the Pays d'Oc are also good choices.

Chicken and Poultry
Everyone in Ireland loves a good chicken supper whether it's a magnificent Sunday roast, casserole, stir fry or chicken in a creamy pasta sauce. But there are a few things you should know when looking for that perfect wine to pair with your chicken or poultry! The meat as we know can be slightly dry so it works better with richer and more expressive white wines to balance it. Turkey or chicken have a less powerful flavour so they blend with more refined aromas and flavours, thus opening up the possibilities of light reds as well as white wines.


Tip: A Spatchcock chicken with a Romesco sauce or a simple chicken, rocket and pine nut pasta marries very well with our Viognier from Domaine de la Preigne. For a popular Irish Sunday roast crown of turkey with sage, onion and chestnut stuffing, we recommend you serve a light and medium-expressive red wine such as Bourgogne Pinot Noir or our stunning Hautes-Côtes-de-Beaune from Joillot blend. You can also choose a Côtes-du-Rhône from Domaine de la Bastide or a Saint-Joseph, which never disappoints. Red-fleshed poultry like duck, goose or guinea fowl will favour a fuller-bodied red wine with medium tannins.
Tip: Nevin Maguire's recipe for Thornhill Duck with sweet potato fondants is delicious with our Saint-Emilion from Château Haut-Rocher or a Gigondas from Domaine du Grapillon d'or.

Game
As the evenings draw in and the temperature begins to drop we start to dream of a hearty game stew by a crackling fire or a showstopping roast. It's the season after all. The French share an appetite for game, with plenty of pairings to draw inspiration from whether, it's wild fowl, rabbit or venison you are preparing for your winter feast. Just remember pairings with game will require powerful, expressive, and well-structured wines.


Tip: We recommend roast venison with root vegetables and blackberry sauce or pheasant with cider and apples with our Nuits-Saint-Georges from Remoriquet, Pommard from Joillot or Côte-Rôtie Domaine de Bonserine.
Red Meat
The classic staple of many an Irish diet. Roasted, fried, seared, filleted, stuffed, grilled – how do you like yours? There's a myriad of ways to cook your favourite red meats and bring out the best in some of your most popular family dinners. Whether it's beef, lamb or pork, red meats marry easily with red wines. A classic Cabernet Sauvignon is a great match for hearty dishes like roast beef or lamb, or a Shiraz with a delicious grilled steak. The diversity of red wine is one to explore with your favourite meat dishes. You will quickly discover the power of great food and wine pairings!


Tip: Our Saint-Joseph de la Cave Saint Désirat can be enjoyed with a rare rump steak where the tannins present will reveal the tenderness of the meat. The Bordeaux wines are ideal with beautiful braised pieces of beef. Try the Margaux of Château Haut-Rocher.
Cheese
Cheese, glorious cheese! At La Kav Wines we are passionate about a good cheese board after a meal washed down with a delicious glass of something. When cheese is served as part of a meal, we often associate it with red wine. But it is not always necessary to serve red wine with cheese. Depending on the cheese, a white wine can work very well. However of our favourite combos, Cashel Blue with our Bourgogne Pinot Noir Joillot, Brie with the Graves Rieufret and Comtè with a Meursault.


Tip: If you are not sure what wine to pair with a French cheese, a good tip is to combine the cheese from one region with a wine from the same region.
We hope you have enjoyed our food and wine pairing guide with suggestions from our collection to serve with your meals. If you are looking for more specific advice on what wine to serve with your meal, please get in touch with one of our wine experts. We would be delighted to help! Discover the magic in your kitchen, play and have fun with it. Your taste buds will thank you, so will your guests!
Bon appetite from the La Kav Wines team.
We don't keep secrets, share!
Share on facebook
Share on twitter
Share on linkedin
Read more from our Blog